Listing your house for the first time with a real estate agent can be a daunting task, and you certainly hope you've selected the right one. However, what exactly is a real estate agent supposed to do and why are you paying them so much to sell your house. In this series of articles, we'll explore the ins and outs of real estate, and we'll help you navigate this complicated business.
About Us:
Since this is our first article in our Real Estate 101 series, we think it's important to provide you with a little background information about ourselves and what qualifies us to provide our readers with information about real estate.  Naughty Copy Advertising LLC was originally founded as a direct result of the real estate industry, we began as niche photography business specializing in photographing properties for both ourselves and other realtors but quickly moved onto marketing and advertising solutions for both small businesses and individuals. However, we worked in the industry as an agent, buyer, and seller. As a result, since we are no longer formally participating in the industry and only offer ancillary services to those in the real estate industry we provide objective & honest information about the industry and how it functions.
Different types of agents:
Let's get started; a Real Estate Agent has one of several roles. They can act as a listing agent, buyer's/selling agent, or both (dual agent). In other words, they are all real estate agents, but each title has a defined role and any agent can switch roles without issue.
What is a Listing Agent?
A listing agent list properties for sellers. Their focus is on acquiring listings, meaning they spend their time contacting people that wish to sell their property. They then offer their service to sellers. The service they offer is what distinguishes them from other listing agents and is the criteria which you should form your basis for selecting an agent.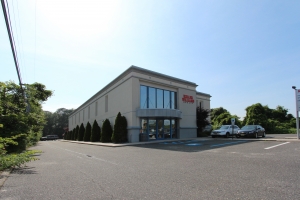 Selecting a Broker/Firm:
It's a common myth/misconception that the firm the agent is a part of matters; it doesn't despite what the agent might tell you because pretty much every single broker/firm offers the same service(s) with minor variation. What matters is selecting an agent that will do their job well. Again, I can't emphasize this enough the firm does not matter, the only thing that matters is the agent. If you select an excellent agent, then you will be in good hands, don't worry about what firm they are a part of, agents switch firms all time and those that do well at one firm will do well at another firm and vice versa. In addition, agents from different firms absolutely work together and it is not necessary for the sale of your property to be limited to a particular brokerage. I would be wary of any agent that suggest their firm is the best or any agent that makes your listing an exclusive in-house listing as this limits the number of potential buyers & significantly reduces your chance of a quick & successful sale.
Commission:
Listing agents work for free and do not receive an hourly wage or salary from their broker. In fact, their broker takes a cut/percentage from them, this fee is usually not more than 50% of their commission, but they rarely receive a full commission. In other words, they aren't making a considerable profit for selling your property. If the agent is unable to sell your property then all the effort, time, and money they spent trying to sell your property is now a loss. In other words, it's a tough business that doesn't pay very well. Don't be fooled by the TV shows, as there are only a handful of agents that make exorbitant amounts of money, just like any other industry. The average agent is simply working to make a living, so as a seller be conscious of this and do not, for example, expect them to advertise in the Wall Street Journal if the property doesn't justify it (A full page color ad in the WSJ currently cost $354,823.27 or $2,200 per column inch of text without images).
Listing Agents:
A good listing agent doesn't simply accumulate properties to list on the market, they instead already have buyers looking for properties like yours or they are marketing experts that will promote/market your property to potential buyers.  A good listing agent will most certainly earn their commission.
A Listing Agent's duty to the property owner:
A listing agent's primary duty to their client is to get them the best offer for their property in the shortest amount of time.
Listing Agent's responsibilities:
1)    Create an accurate comparative market analysis that will help determine the listing price.
2)    Fill out all necessary paperwork & upload the listing to the MLS
3)    Promote/market your property to other agents that work with buyers and to potential buyers/leads.
4)    Coordinate showings & respond to leads from marketing efforts.
5)    Submit all offers to the property owner and when a preliminary offer is accepted help the property owner negotiate a successful deal.
6)    Finally, they help complete the transaction by taking care of any necessary paperwork and staying on top of the closing process.
Selecting a Listing Agent:
At the end of the day, you want to choose an agent that you feel you can trust and that will get the job done. Each property, market, and situation is different and there is no one size fit all solution when it comes to real estate. Also, don't select an agent simply because they tell you they can list your property for more than it's worth or an agent that is coming in well below market value, because they want a quick sale (it would be wise to do your own comparative market analysis or scrutinize the potential agent's analysis). Instead focus on how they plan to market your property, their overall level of customer service, and expertise.